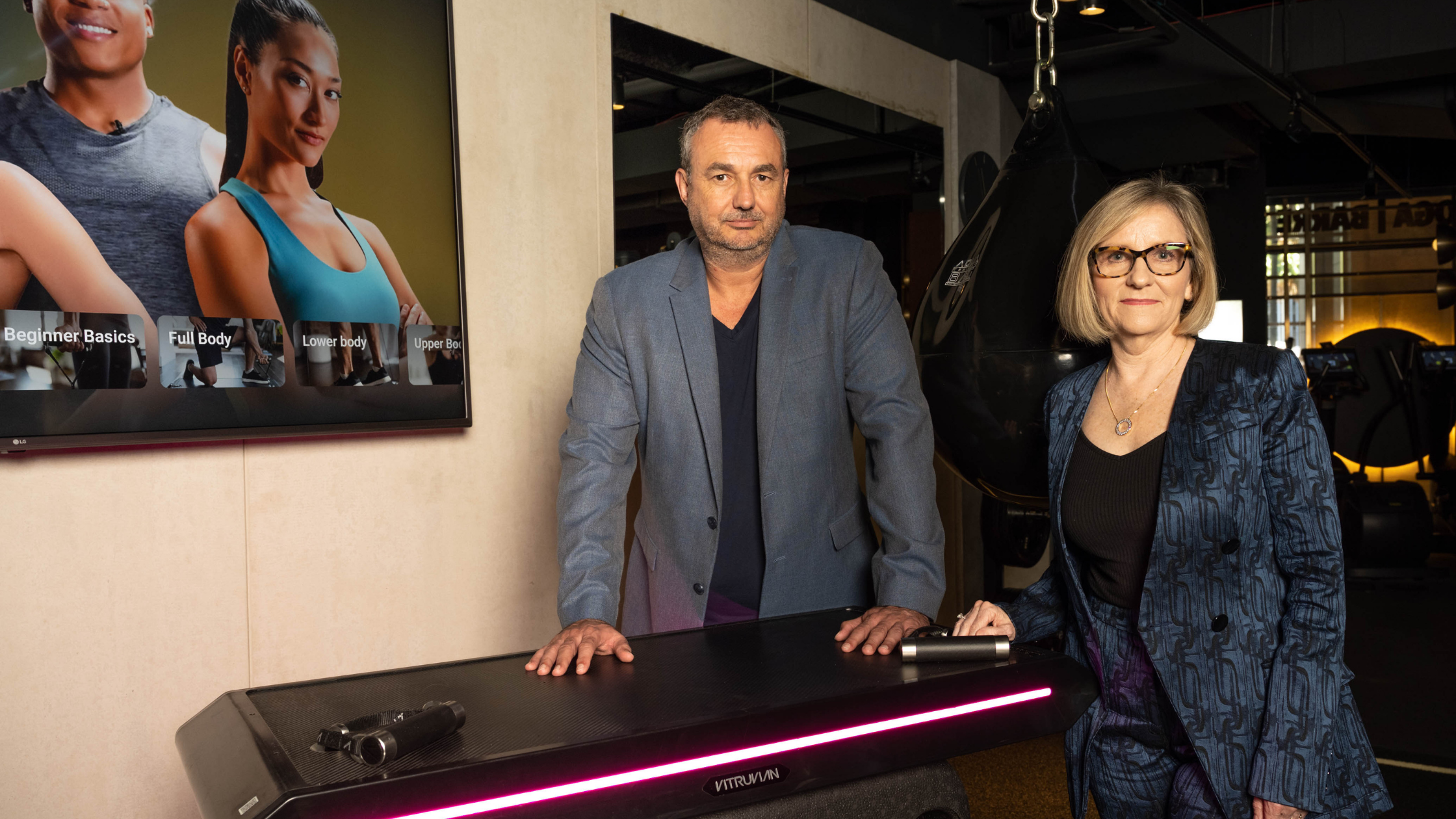 XT VENTURES WELCOMES HCF AS FIRST CORNERSTONE INVESTOR
We are delighted to formally announce that HCF Australia will be Australia's first corporate to formally back the XTV High Performance Fund I, LP, investing in Sport, Fitness, Wellness and Health.
XT Ventures would like to highlight the leadership of HCF CEO Sheena Jack for continuing to actively support the Startup ecosystem with HCF Catalyst, now in its seventh year. This cornerstone investment allows for increased opportunities in the health and wellness space.
We look forward to announcing other corporate investors in the future who, like HCF, see both the high growth potential of this sector together with the real benefits that innovation and technology can have on the health and wellbeing of Australians.
---
HCF has announced it will be the first Australian corporate to formally back XT Ventures, the nation's first venture capitalist fund exclusively for startups in the sport, fitness, wellness and health sector.

The investment will help XT Ventures to play a pivotal role in improving the health of Australians through innovative health-focused technology businesses.

The cornerstone investment will be made through HCF's Catalyst, Australia's first corporate supported health tech accelerator program. For six years Catalyst has backed more than 80 of the country's most pioneering start-ups and scale-ups in the health space to transform their innovative health and wellness ideas into investment-ready businesses.
HCF CEO Sheena Jack said innovation was critically important to supporting the health of Australians.
"At HCF, the health of Australians is our priority. That's why we are always looking at ways to foster innovation within the healthcare system; we need disruptors to push the boundaries and through this investment we're able to support that growth," Ms Jack said.

"There's a really strong link for HCF and our members in terms of preventative healthcare and the types of startups that XT Ventures will invest in to do really innovative things to help Australians improve their overall health and wellbeing."
XT Ventures Managing Partner Craig Lambert said the thematic fund was pleased to welcome HCF as its cornerstone investor.
"The global pandemic has accelerated digital adoption, particularly in the sport, fitness, wellness and health sectors, so the time is right for both the fund and our investors to shape the future in this space," Mr Lambert said.
"HCF has a really deep pedigree in helping innovative startups. Together with HCF's knowledge of the healthcare system we look forward to supporting innovations that can change the trajectory of the health of Australians."

Media Enquiries:
Rebecca Page
HCF Public Relations Manager
0439 130 400
[email protected]
Source: https://www.hcf.com.au/about-us/media-centre/media-releases/2022/hcf-announces-investment-in-xt-ventures
---
ABOUT XT VENTURES
XT Ventures is an Australian headquartered global investment firm with a mission to support exceptional founders and their companies operating at the intersection of sport, fitness, wellness, health and technology. Our first Fund, the High-Performance Fund 1, is conditionally registered as an Early-Stage Venture Capital Partnership (ESVCLP) and is focussed on investing in a diversified portfolio of high tech, high growth start-ups with a capacity to disrupt existing businesses in the sectors of sport, fitness, wellness and digital health.
ABOUT HCF
HCF, Australia's largest not-for-profit health fund protecting Australians since 1932, covers more than 1.75 million members with health and life insurance, and travel and pet insurance. On average over the last five years, HCF has paid out more cents in every dollar in premiums to members as benefits than the industry average. To learn more about HCF go to hcf.com.au/about-us
---
---