Our Focus
Venture Capital & Strategic Support
+ Deep Network in Australian Sport with Global Connections:
Our team holds extensive connections within the global sports industry. We have fostered relationships with key players, clubs, athletes, and associations. When you partner with us, you gain access to an exclusive network that can open multiple doors and opportunities.

+ We Understand Sport & Health:
We have our fingers on the pulse of the ever-evolving sport & health landscape. Our insights into industry trends, consumer behaviour, and emerging technologies give you a competitive edge as we understand the nuances of operating in these unique industries.

Our expertise and strategic support primarily focuses on the following four areas:
Areas of Investment
Sport
We believe Sport acts as a data driven, high pressure, high-performance incubator for a wide range of new technologies. We provide venture capital funding and strategic support for founders looking to solve problems in this space.
Fitness
Technology is now a basic requirement to participate in organised fitness activity creating large online communities globally. We invest in the technologies that fuel this global growth.
Wellness
We believe Wellness is now a mainstream industry focused on human optimisation, both physical and mental. We provide venture capital funding to founders looking to improve these facets of human life.
Health
Individuals are now in greater control of their own health journey, including ownership of health data. XT Ventures supports investment in this rapidly growing synergy between Technology and Health industries.
Our Approach
High Growth Potential & Global Appeal
XT Ventures is proud to invest in great founders and innovative technologies with both high growth potential and global appeal.
We know what it's like to build successful businesses. We've been through the challenges and triumphs as entrepreneurs ourselves and are committed to channelling everything we have learned to achieve the best outcomes for both our portfolio companies and our investors.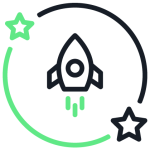 Stage

Our XTV High Performance Fund I, LP, will target companies at seed and start-up through to early expansion.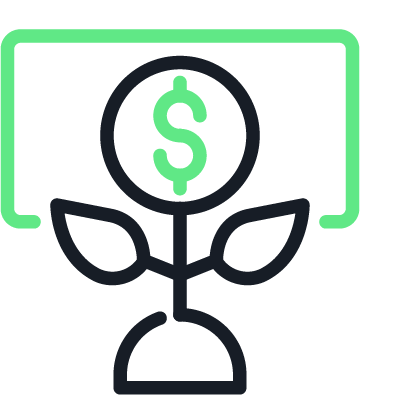 Size

Initial investment of $500K – $2M with the capacity to follow on through multiple rounds.

Strategic Partner
By operating with a strong sector focus, backed by industry experience, we are a genuine strategic investment partner for founders.

Our Unfair Advantage
Sport & Health are our domain areas of expertise and our people are permanently immersed in these sectors as mentors, thought leaders and participants.
Our Value TO INVESTORS
Structured to create maximum benefit for investors.
By investing with XT Ventures, you're investing in a range of innovations with the potential to transform how we live, work and play.
Our team is permanently immersed in the sectors of Sport and Health. Our market knowledge, investment experience and industry connections provide a unique competitive advantage. This experience will guide the investment strategy for the Fund.
Early Stage Venture Capital Partnership
Our first fund, the XTV High Performance Fund I, LP, is structured as an Early Stage Venture Capital Partnership (ESVCLP) and has received unconditional registration from the Department of Industry, Science, Energy and Resources.
An ESVCLP is a venture capital fund structure initiated by the Australian Government to stimulate investments in early-stage tech companies. Investing in an ESVCLP provides tax incentives and concessions. This includes a tax offset of up to 10% of the contributions made to the fund. Plus a tax exemption on revenue and capital gains generated by the disposal of capital investments made by the ESVCLP.
LEADERSHIP TEAM
Investment Expertise in Sport & Health
Across our investment team and strategic partners we combine investment, startup and founder experience, with deep industry knowledge and domain level expertise across Sport & Health. Our global connections support both the generation of high-quality deal flow and access to real value for portfolio companies.
Managing Partner
Craig is Managing Partner of XT Ventures. He is a highly experienced startup investor with extensive operational experience with global digital companies. Having founded multiple successful companies, he achieved his first exit selling his advertising agency, Magenta to NASDAQ listed TMP Worldwide when he was just 23. He was most recently Founder and CEO of Slingshot, one of Australia's most successful and trusted corporate innovation partners.

Craig has made over 100 investments through his private investment vehicle, Vinemoon Pty Ltd and is a member of the investment committee for the Slingshot Venture Fund (ILP0000112), an ESVCLP established in 2015 managed by Artesian Capital management. With strong business acumen skills, Craig has previously held senior roles in global web giants Yahoo! and Monster.com.
You can learn more about the rest of our Management Team and Investment Advisory Panel by requesting a copy of our information memorandum.