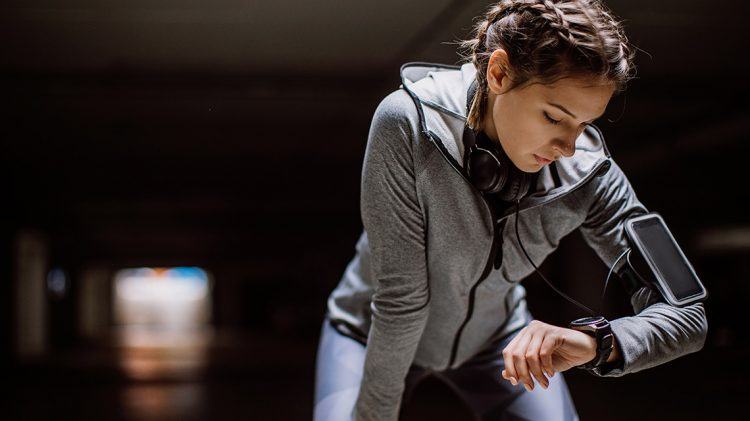 RUNNING MEETS TECH –
25 of the latest running technologies driving the next generation of athlete performance and health
The global running market is large and getting larger with an estimated 620 million active runners worldwide and the global running gear market (including footwear, apparel and running related apps) projected to reach USD$62.03 billion by 2030[i].
The value of the running market in particular has been positively impacted by the popularity of running as one of the most accessible forms of exercise, its centrality as a skill in a range of sports, as well as the increased number of health-conscious consumers with high disposal incomes. The COVID-19 pandemic also precipitated an increase in activity by runners. According to Strava's 2020 Year in Sport Report[ii] (Strava boast 80 million users), 55% of runners on their exercise-tracking app hit a new personal record (PR) in their 5K, 10K, half-marathon and marathon distances.
Runners are constantly looking for new ways to enhance performance and reduce injury. Cutting-edge innovations in running-specific technologies formerly reserved for elite athletes have increasingly become democratised. This creates new easily accessible, specialised ways for all runners, including at the grassroots and youth levels, to measure and improve their performance. Innovations are also targeted at supporting organisations in the running ecosystem to drive increased participation and efficient event management. Advancements in computer vision, mobile and artificial intelligence (AI) in particular are empowering the next generation of athletes, events and brands to have a competitive advantage.
the global running gear market is projected to reach $62.03 billion by 2030
The breadth of application of these new technologies is illustrated by the 25 running focussed companies:
Whether you are an elite sprinter trying to hit a PR or a weekend warrior trying keep off those unwanted kilograms with a few laps of your local park, attainment of your running and fitness goals doesn't always come easily. It takes hard work, commitment and a plan. But thanks to recent technological innovations there's now more specialised support than ever to help you on your health and fitness journey.
---
Written by: John Persico Director, Sports Tech World Series

If you are interested in learning more about XT Ventures be sure to reach out to Andrew Fagan, General Partner, directly at [email protected].
ABOUT XT VENTURES
XT Ventures is an Australian headquartered global investment firm with a mission to support exceptional founders and their companies operating at the intersection of sport, fitness, wellness, health and technology. Our first Fund, the High-Performance Fund 1, is conditionally registered as an Early-Stage Venture Capital Partnership (ESVCLP) and is focussed on investing in a diversified portfolio of high tech, high growth start-ups with a capacity to disrupt existing businesses in the sectors of sport, fitness, wellness and digital health.
---
---

References:
[i] https://www.marketresearchfuture.com/reports/running-gears-market-4346
[ii] https://www.bikeradar.com/news/strava-year-in-sport-2020/
The ESVCLP High Performance Fund 1, LP, is conditionally registered and further conditions will need to be met before being able to apply to be registered as a complying and fully registered early stage venture capital fund in accordance with the Venture Capital Act 2022 (Cth). XT Ventures Pty Ltd (XTV) is a corporate authorised representative (No. 001293426) of Polar 993 Advisory Pty Ltd (ACN 649 554 932, AFSL 531197) (Polar Advisory).