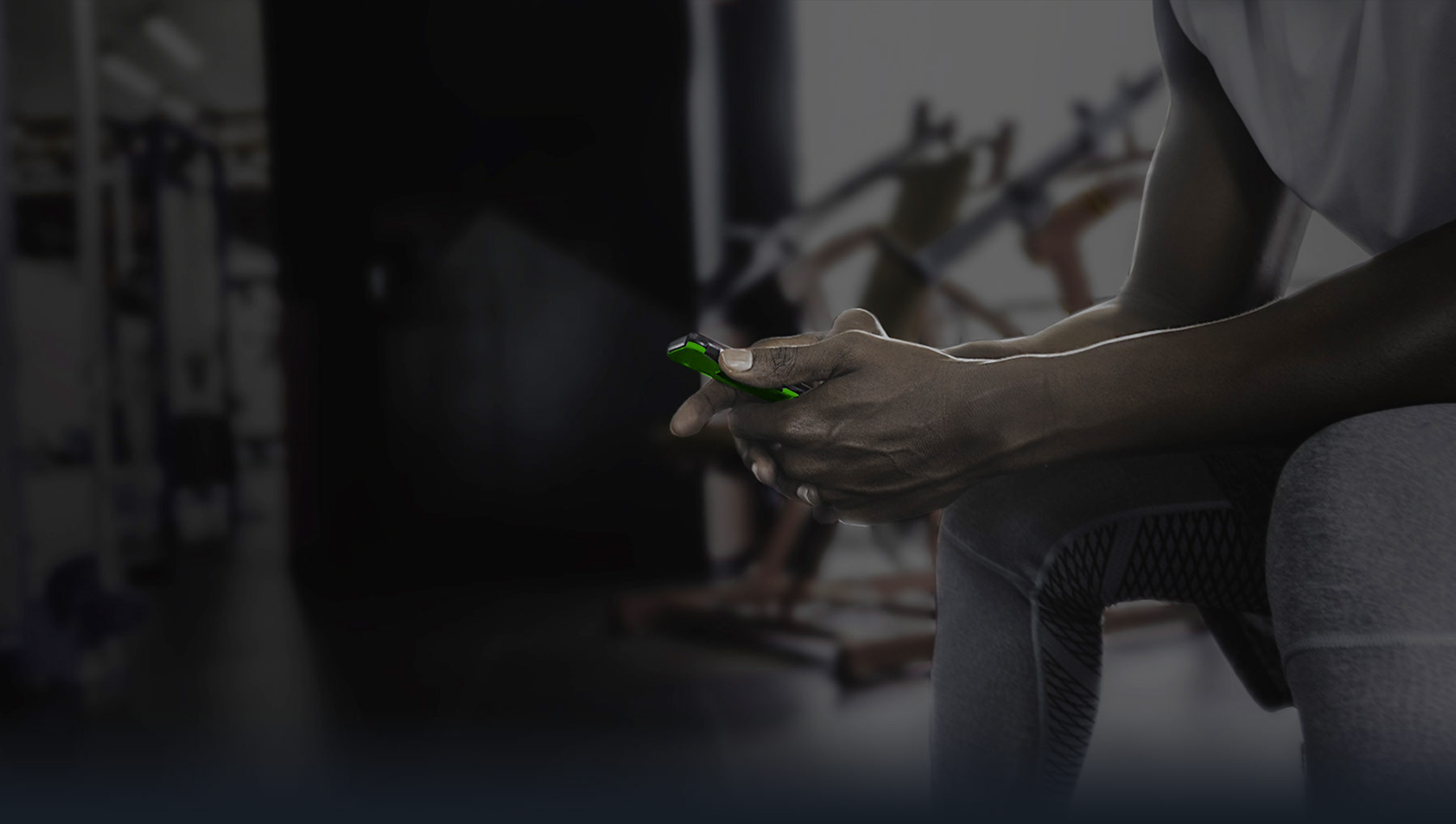 The Transformation is underway: Personalisation, Metaverse and the Quantified Self
We recently launched XT Ventures with the vision of shaping the future of sport, fitness, wellness and health by investing in the next generation of technology companies and their inspirational founders operating across these sectors.
Whether it is the increasing impact of technology on already larger and growing markets, the significant cross-over market potential, impact of emerging technology, accelerating rates of digital adoption by fans and consumers or the increased desire to control our own health, fitness and wellness journey, we believe that the next decade will be transformative.
To coincide with our launch, now is the perfect time to take a closer look at some of the areas we believe will present fans, consumers and investors like us, with plenty to think about in 2022, with a particular focus on personalisation, the metaverse, and the quantified self.
Personalisation
Personalisation is an expectation. Modern consumers (or 'fans' in the sporting context) expect their experience to be personalised to their needs: what they want, how they want it delivered and when they want it. The ability to deliver a truly personalised experience relies on the collection and analysis of first party data, together with a range of artificial intelligence (AI) and machine learning applications. However, sport has been slower than most industries in realising the benefits of owning first party data, rather than having it sit solely on rented second or third-party platforms such as social media platforms.

Organisations are now investing more time, money, and resources into making this a priority. The more intelligent of these will anticipate and deliver what we want and need to help guide our decisions on everything from personal health and wellness to e-commerce, connectivity, play and performance. Having the technical competency to collect, analyse and act based on that data is an absolute necessity moving forward.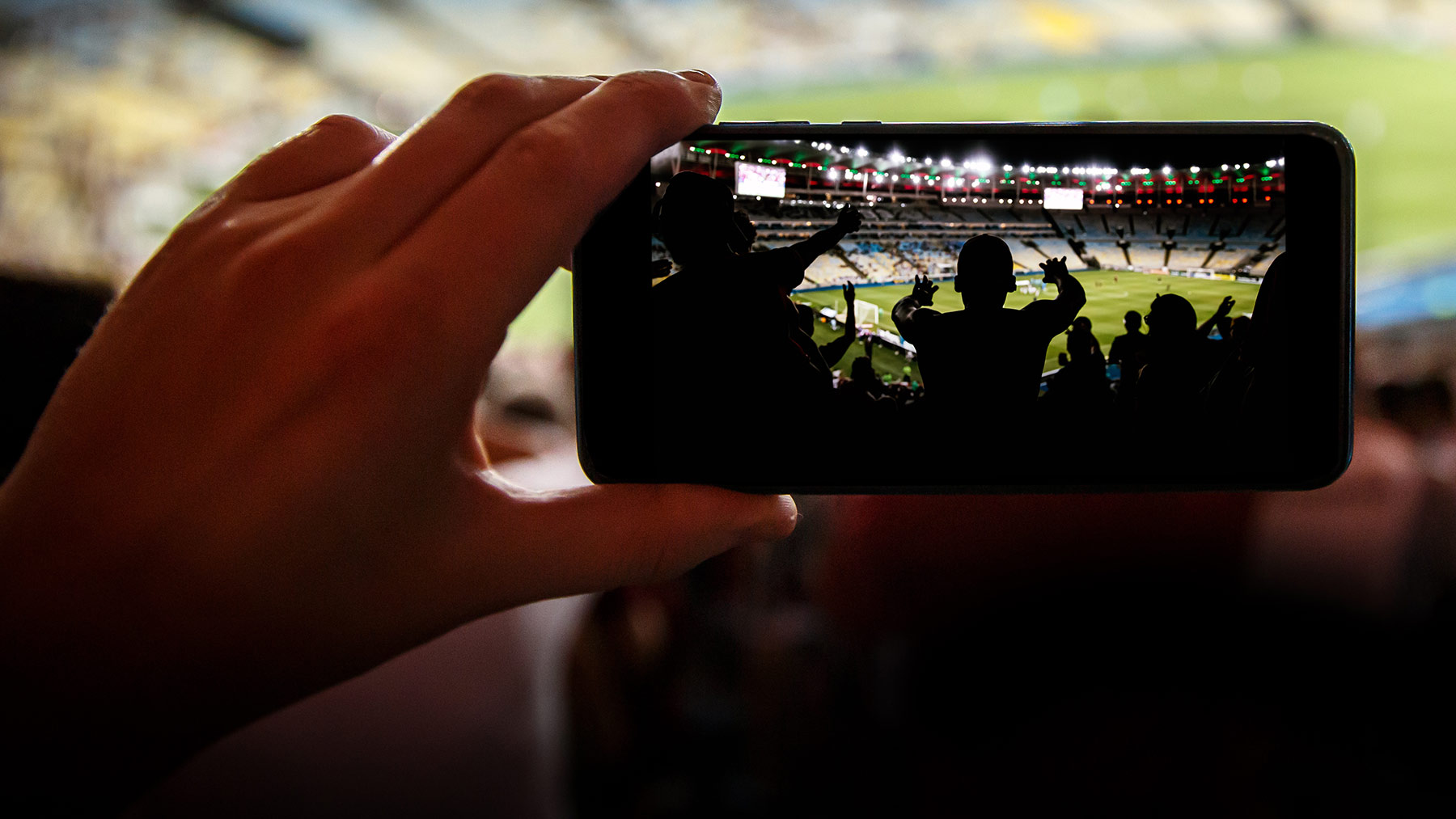 This shift to first party data has also been accelerated as big tech feels data privacy and antitrust pressure from regulators. Examples include Google's announcement this year that it will stop enabling cross-app ad trackers on Android smartphones and Apple's iOS 14.5 update enabling iPhone owners to turn off apps' ability to track them[i]. Sport clubs and leagues, together with fitness and wellness businesses need to ensure they have a direct relationship with their fans and customers.
OTT leading the way.
Over-the-top (OTT) and digital platforms offer a level of personalisation not found in traditional linear broadcast and new app offerings are taking this personalisation to the next level. An example of this new personalised viewing experience in action is the mobile app Buzzer which curates the best live sport moments to each fan's preferences. It then gives them the option to use micropayments or streaming subscription authentication to watch live. During the 2020-21 NHL season, Buzzer let users pay as little as 99 cents to stream the last two minutes of any game. In addition to the NHL, the app has streaming deals with the NBA, WNBA and PGA Tour.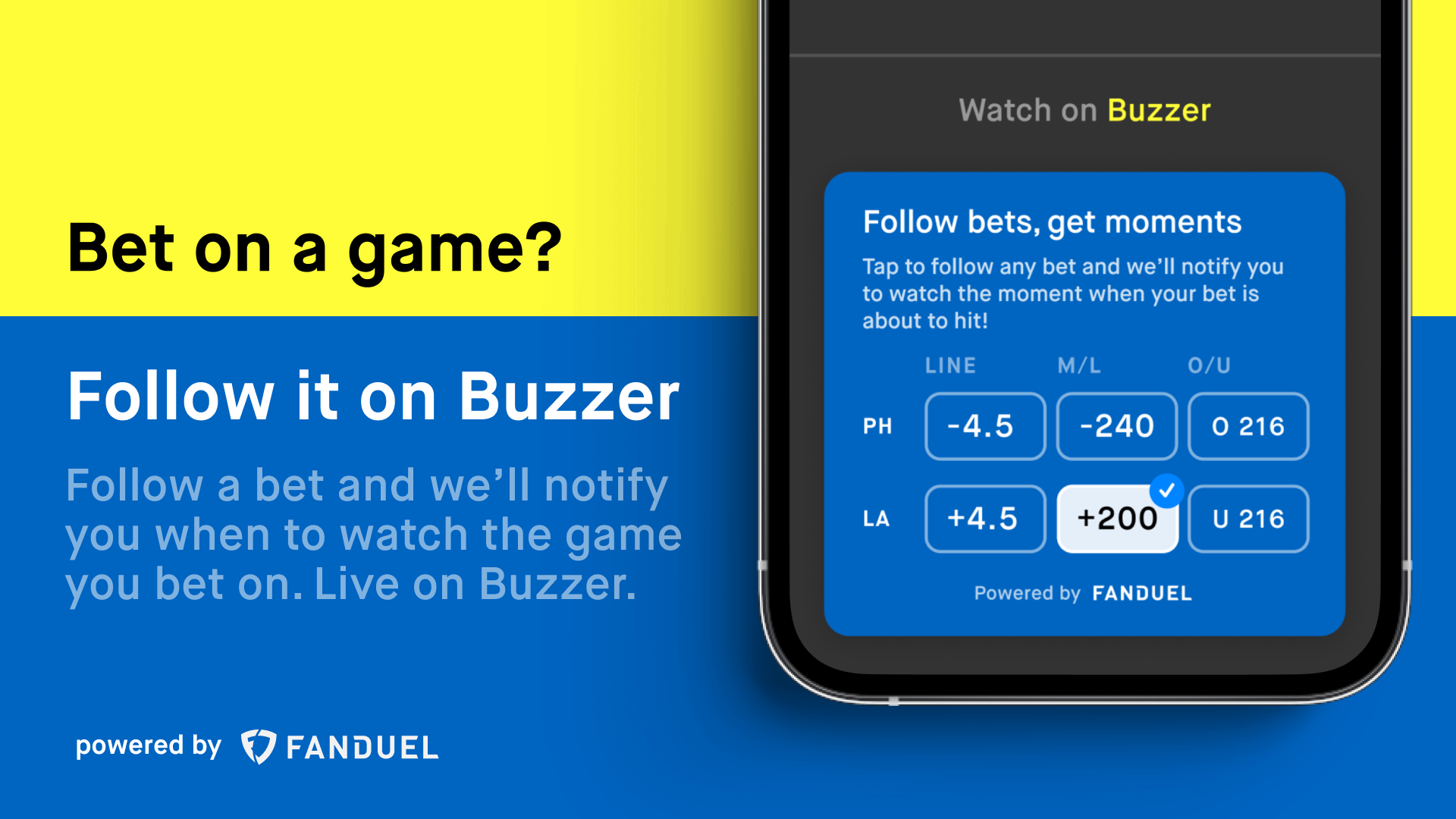 Personalisation is revolutionising the fitness industry.
The app makes personalised recommendations on what to watch based on each user's preferences and data profile. Tech solutions like this provide an insight into the changing dynamics of how younger and casual fans want to engage with sports with a focus on highlights and personalisation. In the US, we expect that this type of viewing experience will be further accelerated by the growing market penetration of legal sports betting[i]. In Australia, CrowdClip is a start-up taking fan personalisation a step further by using AI to enable fans and athletes to directly create their own short-form highlight videos and share with their network.
Your digital coach.
Personalisation is also revolutionising the fitness industry. Connected fitness platforms such as Tonal respond and adapt to a user's performance by varying weights and programming and computer vision can track exercise form and provide instant virtual coaching. Another local example is neo eX, a start-up seeking to help both the user and the fitness provider through their gamification and analytics platform. This unique platform leverages the aggregation of multiple consumer touch points, including internet of things (IoT), performance data via wearable devices and live streaming technology to deliver an enhanced data driven consumer experience.
---
BRIDGE TO THE METAVERSE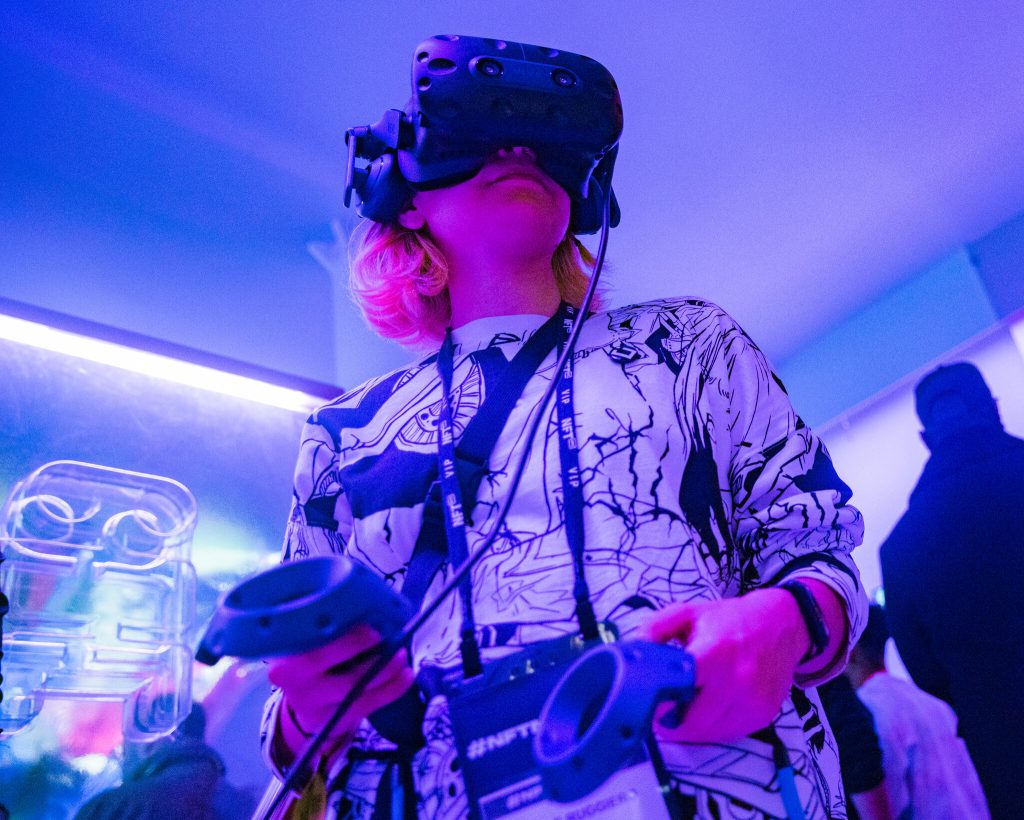 Digital driving monetisation.
Accelerated innovation is translating traditional analogue physical experiences, such as attending a sporting event, into a virtual offering that can be monetized across an unlimited global fan base. Digital experiences will never replace the physical. Nothing quite beats the stimulation of the senses that a big game in front of a full house at Adelaide Oval, the MCG or the SCG delivers. However, the limits on stadium size, cost of attendance and globalised nature of sports means that most fans won't experience many games or events in-person. This presents a great opportunity to create monetizable digital offerings that can bring more fans into the fandom regardless of where they are located.
Augmented Reality (AR) and Virtual Reality (VR) have obvious roles to play in bridging the physical / digital divide, both in the immediate term and then realising much of the hyped promise of the metaverse in the longer term. VR emerged about 5 years ago as the next major consumer tech innovation, but due to a lack of practical use cases, in addition to the prohibitive cost of headsets, failed to gain widespread market adoption Since then, technology and society have caught up to VR, and we're seeing more realistic applications in gaming, training and in-venue experiences in sports and fan engagement. Currently AR experiences, especially mobile based filters and overlays, are offering a relatively easy way to engage people and have seen the greatest traction so far.
5G roll-out supports growth.
Regardless of what lies ahead, expect more 3D and mixed-reality interactions to continue into 2022 and beyond, especially with the widespread deployment of super-fast 5G internet that VR and AR experiences require to render and display immersive experiences in real time with minimal latency. 5G mobile networks have the capability to deliver both VR & AR to users in an impactful way.
As digitally native environments, esports and gaming are leading the way in realising what's possible in the metaverse. Microsoft's acquisition of game publisher Activision Blizzard for USD68.7 billion[i] and Facebook's rebrand to Meta strongly indicates where big tech is placing its bets on the future of the industry. Furthermore, Morgan Stanley estimates the metaverse to be an USD8 trillion market if it succeeds as the "next generation social media, streaming and gaming platform"[ii].

Zwift, a digital fitness company borne out of gaming, is a great global example of the unique experience gained from combining fitness and digital entertainment. They seek to entertain users via multiplayer online fitness programs where the outcome is fitness. To date they have raised USD600M to create their virtual worlds for runners and cyclists[iii].
NFTs and Sport – only the beginning.
Another glimpse into where the metaverse is taking us is in the growth of blockchain technologies in gaming, sport and fitness including non-fungible tokens (NFT's) and fan tokens.
NFTs use blockchain technology to authenticate both ownership and veracity of a digital item. The highest profile NFTs applications in traditional sports today are digital highlight collectibles including video highlights created by sports tech unicorns Dapper Labs and Sorare. Dapper Labs' NBA Top Shot crossed USD$750M in Sales since launch in July 2020, while Sorare has crossed USD$100M net revenue since their launch in April 2019. Importantly, over 90% of these amounts have been realised in 2021 alone [i].
Locally, Tennis Australia provided tennis fans the unique opportunity to purchase NFTs that automatically update with metadata collected from match winning shots at the 2022 Australian Open tournament. TA partnered with Decentraland, Run it Wild and Metakey to create 6,776 'art balls', produced from an algorithmic combination of different colours, patterns and textures. Each ball represented a 19cm by 19cm plot of tennis court surface randomly assigned when each NFT is minted. Every time a winning shot landed in that plot during a match the relevant NFT was updated in real time with match and ball tracking data[ii] providing a significant and memorable way for fans to engage with the event.
Outside of applications in traditional sports, Zed Run, created by Australian studio Virtually Human, is arguably one of the first sports built for the metaverse. Zed Run is a digital horse racing game in which users can own, race and breed "breathing NFT" racehorses with other players from all over the world. Races are run almost constantly, and winnings are paid in crypto currency (Ethereum). It lives at the unique crossing point of three major trends: NFTs, video games and gambling, which are driving significant investment in their own right.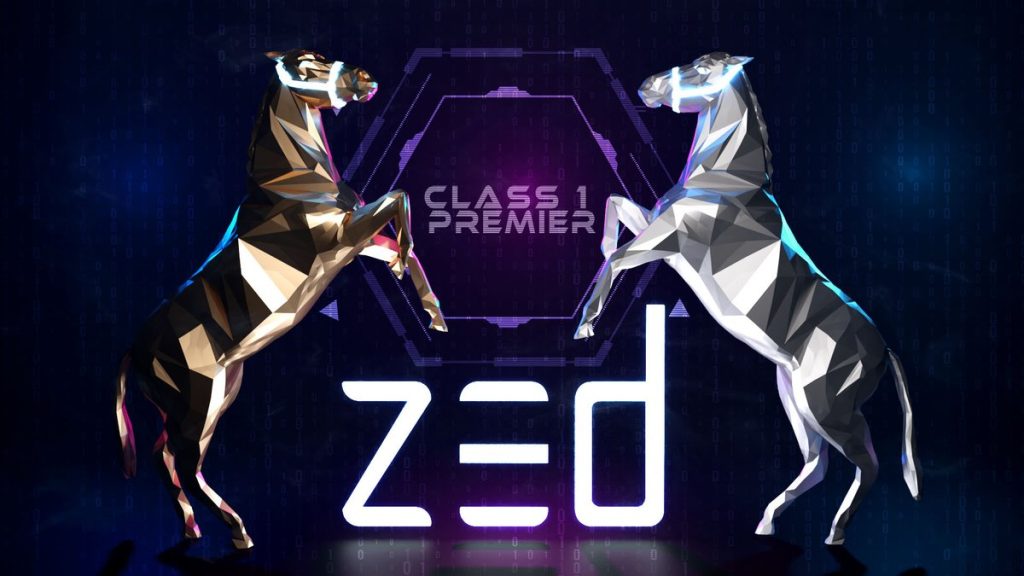 Tokens to drive fan engagement.
A fan token is like a digital access pass, leveraging blockchain technology, which a sports fan can own and derive value from. Unlike NFTs, fan tokens are completely fungible or interchangeable – a finite resource which can be bought, traded and sold by users, or gifted by a rights holder to a fan in return for the likes of loyalty, engagement or data. This all creates a unique economy for the team or league. They can also be used as a currency in return for merchandise, collectibles, 'money can't buy' moments or even sponsor offers as well as to provide fans with the ability to vote on non-critical team decisions (jersey design etc). With blockchain, votes are verifiable, secure and binding, meaning that fan votes actually count towards the final decision.
SparkUp Studios is an example of an Australian start-up providing enterprise blockchain fan engagement solutions for sports teams. It is sure to become a busy space in 2022 as teams and leagues continue to prioritise enhancing the fan experience.
We are only beginning to scrape the surface of what blockchain can achieve but it is only a matter of time before aspects of the metaverse will cross over into our day-to-day lives as we lean into a more hybrid, synthetic reality through gaming, glasses and headsets and interactions powered by the blockchain.
---
QUANTIFIED SELF – INDIVIDUALS TAKING CONTROL OF THEIR OWN HEALTH JOURNEY THROUGH TECHNOLOGY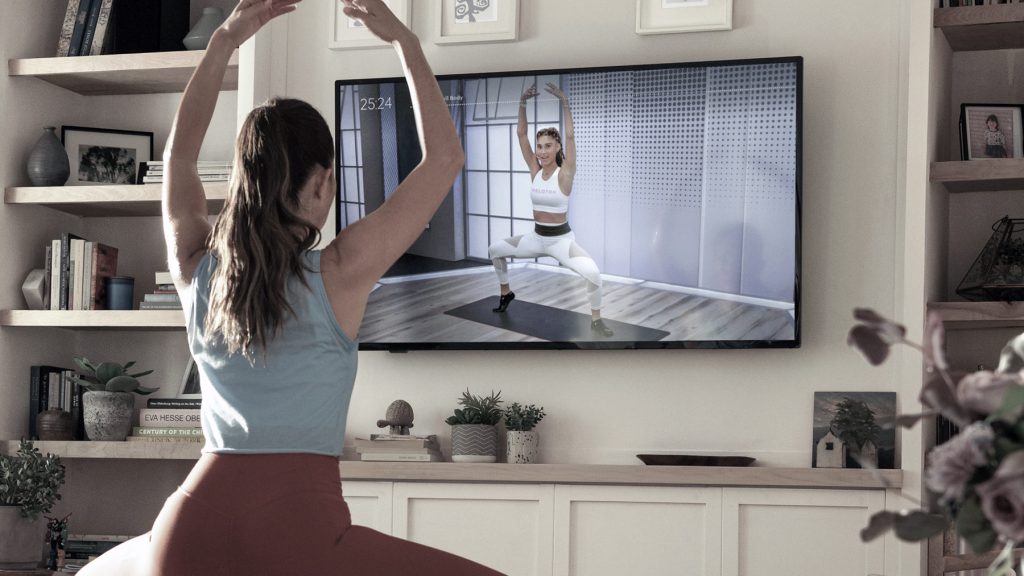 Re-imagining personal health tracking.
The pandemic played a central role in shifting the way people think about caring for themselves and as a result it also super charged innovation in the market as we increasingly look to technology to support our holistic approach to health and wellness, covering physical activity (or inactivity), nutrition, sleep and mental health.
From the elite to the everyday athlete.
Many of the innovations aimed at improving performance for elite athletes have inevitably made their way into consumer fitness. The democratisation of elite sports performance tech is also happening for healthcare-focused innovations. Solutions such as continuous glucose monitoring and at-home lab testing are becoming accessible to everyday people. Expensive and complex products intended for a specific population, decrease in price as the applications grow to the point that they can become a direct-to-consumer (DTC) offering.
Data is fuelling behavioural changes.
The ubiquity of continuous health and fitness monitoring presents opportunity for a personalised, data driven approach to health optimisation. This next generation of wearables don't just give users isolated data points, but by applying deep longitudinal analysis including AI, can give actionable and timely insights designed to promote behavioural changes.

Globally, the wearable technology market size is projected to grow from USD116.2 billion in 2021 to USD265.4 billion by 2026[i]. In Australia, one in five Australian's wear a smartwatch or fitness tracker and a meta-analysis of 35 research studies report that on average users both increased activity levels and decreased weight[ii]. The benefit of increased activity levels is widely reported, including lower risk of premature death and of health conditions such as cardiovascular disease, diabetes and some cancers.
Wrist-worn wearable devices are only one element of the broader Fitness Tracker market, expected to reach USD$138B by 2028 [iii]. Rings and smart clothing are also gaining traction as tools for passive health and wellness monitoring. The ability for a device to be unobtrusive to the user, whilst also providing accurate data, is a significant step forward in the growing adoption of fitness, wellness and health monitoring. For example, WHOOP's latest generations of device can be inserted into compression shirts, shorts, leggings, sports bras and sports briefs with data captured from the user's torso, waist or calf.
Bridging the gap.
There is still a gap between fitness and wellness applications and the traditional "healthcare" sector led by medical practitioners. Most next generation wearables sit at the crossover between a direct-to-consumer (DTC) lifestyle products and the regulated health space.
Prevention is better than a cure still holds true.
Wearable devices can issue early alerts to users about potential issues with their health, which can then be followed up by medical professionals. For example, pro golfer Nick Watney, the first player on the PGA Tour to be diagnosed with COVID-19, was alerted to the potential diagnoses from his WHOOP data even though he was outwardly asymptomatic.
Get the data to the doctor!
The next step beyond health and fitness monitoring involves making that data directly available to medical practitioners. The lack of data that can be accessed by doctors is both surprising and concerning. This point was hammered home for me recently as I met with my new doctor after relocating from Adelaide to Sydney. As I completed their prescribed forms, I was attempting to recall my last 15 years of operations, muscle tears, broken bones, physiotherapy visits, injections and the various diagnoses, recovery and treatment plans provided by an array of medical practitioners, specialists and trainers. And that is before I had to answer questions about my activity levels and alcohol consumption!

My Garmin watch, WHOOP band and iPhone all hold millions of health and fitness related data points and blockchain provides the ability to store my medical records securely but instead, I just tried to remember and interpret years old medical advice as best I could. For this to work seamlessly, data interoperability across disparate data sources is a requirement and we will no doubt see a new wave of companies looking to solve for this with a range of solutions.
But this is not purely a technology problem. Users also need to be educated and incentivised to share their personal data with medical professionals. Security and privacy are front of mind and a key part of successful solutions in this space. Existing users of fitness trackers are already far more supportive of sharing data from these devices with health researchers, than those who don't use these devices[i]. As with any technology adoption curve, the early adopters and investors will be leading the way in realising the potential for better health outcomes for all.
---
There is no lack of investment action in these areas, and we expect to continue to see inspirational founders take advantage of these tailwinds in the short to medium term. Over the next few months, we will look closely at more emerging technology trends and start-ups impacting the sectors of sport, fitness, wellness and health – including Web3.0 and sport, the future of connected fitness, applications of computer vision & automated production, the next generation of health wearables, esports and gaming in 2022 and much more.
---
At XT Ventures we will continue to engage closely with this ever changing and growing sector.
---
If you are interested in learning more about XT Ventures reach out to Andrew Fagan, General Partner, directly at [email protected].
ABOUT XT VENTURES
XT Ventures is an Australian headquartered global investment firm with a mission to support exceptional founders and their companies operating at the intersection of sport, fitness, wellness, health and technology. Our first Fund, the High-Performance Fund 1, is conditionally registered as an Early-Stage Venture Capital Partnership (ESVCLP) and is focussed on investing in a diversified portfolio of high tech, high growth start-ups with a capacity to disrupt existing businesses in the sectors of sport, fitness, wellness and digital health.
---
---

References:
[1I https://www.sportaus.gov.au
[I1] https://www.protocol.com/bulletins/google-app-tracking
[1II] https://fortune.com/2022
[1V] https://news.microsoft.com/2022
[V] https://www.morganstanley.com
[VI1] https://mobidictum.biz
[VII1] https://www.sportspromedia.com
[X] https://www.marketsandmarkets.com
[X1] https://theconversation.com
[XI1] https://www.prnewswire.com
[XII1] https://www.forbes.com
[X1V] https://www.statista.com/statistics
The ESVCLP High Performance Fund 1, LP, is conditionally registered and further conditions will need to be met before being able to apply to be registered as a complying and fully registered early stage venture capital fund in accordance with the Venture Capital Act 2022 (Cth). XT Ventures Pty Ltd (XTV) is a corporate authorised representative (No. 001293426) of Polar 993 Advisory Pty Ltd (ACN 649 554 932, AFSL 531197) (Polar Advisory).