From the court side & clinic into the boardroom.
As I mark my 8-month milestone of being a part of the XT Ventures investment team, it is fair to say the experience has been a rewarding learning curve filled with many unique insights and exciting prospects. It has been a pleasure to reflect back with the team and collectively draw out some of the biggest learnings and observations from the world of SportsTech & HealthTech (from the perspective of one of Australia's only sport-focused VC funds).
Personally for me, coming from a background in Corporate Finance & FinTech/PropTech VC, combined with my own bias I likely carried with me, it is fair to say my initial view on SportsTech painted the industry as quite an under-developed space that produced only a few winners, most of whom tended to have a disproportionately hard time succeeding, given that SportsTech tends to fly "under the radar" in the Australian market.
By sharing a few of our team's collective insights, we hope it sheds some light on the learnings we have gained into SportsTech & HealthTech after spending the last 8+ months deeply immersed in the space. Whilst we have only shared three insights in this post, we hope to share many more in the near future.
To set some context, it is worth clarifying what we mean by HealthTech, as it is unique compared to where most other Health VCs tend to focus. Our focus on HealthTech centres on the two-way channel and access point that Sport opens into Health. This includes areas such as mental health, individual fitness, wellbeing, nutrition, and community health, etc. The reason for this focus point is that we have observed many technologies (both now and historically) that have had their genesis in sport and subsequently found a natural application in the health domain (and vice versa).
FOR US AT XT VENTURES, HEALTHTECH REFERS TO THE TWO-WAY CHANNEL AND NATURAL ACCESS POINT WHICH EXISTS BETWEEN SPORT AND HEALTH…
Below, we have summarised three of the biggest learnings and observations we have made to date through meeting founders and reviewing hundreds of investment opportunities.
Learning #1 – Managing the Business Well Is Arguably More Important Than Your Product…
At XT Ventures, we have been lucky enough to meet with over 100+ founders across Sport & Health in the past few months. Through repeated experience, it has become relatively easy to pick up when a founder is more product-centric vs business-centric (most often it is one and not the other). The issue with being one and not the other is that for a business to successfully scale, no matter the quality of the early traction achieved, it needs to be well managed on both fronts. We have seen multiple businesses with excellent technology that has led to the acquisition of recognised blue-chip clients (locally and globally), but a poorly managed sales process/pipeline that has suffocated the growth potential. From our experience, it is crucial that the founding team keeps a close eye on ensuring the product meets the customer's need, but arguably even more important that they manage their expenditure (i.e., cash burn & runway), sales process, and resourcing extremely well in order to scale. If your product receives glowing reviews, but you have no structured plan to close out your pipeline (no prioritisation or resource allocation), it means that your time-to-revenue is longer than it should be, which has a direct impact on your cash flow and runway; this is something that VCs will look at closely in their due diligence.
Learning #2 – There is a new wave of Australian SportsTech Startups Playing a Big Role on the Global Stage, fuelled by the developments in AI
We have met founders who are building businesses in media & broadcasting, fan engagement, e-sports, mental health, nutrition, women's health, fertility, and many others. While all these industries are experiencing strong growth, there has been a substantial evolution in the space of computer visioning, powered by the recent developments in AI. A great example of this is VueMotion (an Australian-based company) which is an AI-powered motion analysis technology. It operates as simply as uploading a video of an athlete/individual moving through their natural environment, and the platform can then overlay key movement metrics back over the video (e.g., step length, step frequency, acceleration, asymmetry in movements, deceleration, angles of limbs through movements to create kinograms etc). VueMotion has signed clients across the NBA, MLB, EPL, NFL, NRL & AFL in their first 12 months of being in the market, but what is of particular note is the strong interest they have already received for the application of their technology in clinical health. For example, VueMotion being applied inside a physiotherapy or neuro-spinal clinic for rehabilitation purposes (e.g., gait analysis). While the technology is still developing, it is already making an impact on the global stage.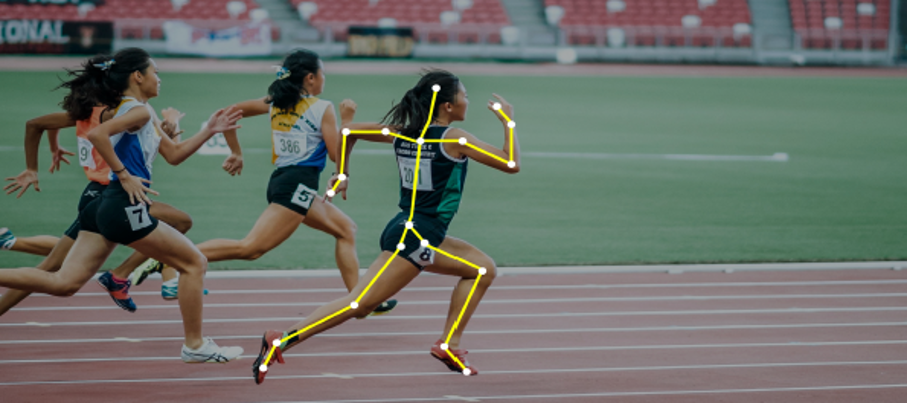 Learning #3 – Having achieved traction in Sport does not mean traction will be achieved in the adjacent market
One of the most common sentiments we hear from founders of performance based SportsTech startups is their intention to naturally transition into the health market in the short to medium term. While this may initially seem reasonable, the critical point to unpack here is that the go-to-market into health is vastly different from the go-to-market into sport. Whether it's working with health insurers, health clinics, or the government, products need to go through rigorous clinical trials & FDA approvals prior to entering the market (these approval processes can take years). This means that the way you manage your cash, resources, and roadmap has to adjust (unless you are targeting direct-to-consumer channels without clinical backing e.g., natural supplements/alternative medicine in which case the path may look quite different). To avoid making this mistake, it is imperative that founders plan for this early, have a clear strategy with a strategic partner involved, and develop a robust capital management strategy to manage the inherent risk. It can be highly beneficial to have investors from both Sport & Health on your capitalisation table for this as well (assuming they are strategic and have the capacity to contribute to strategy and sales).
While the team here at XT Ventures are personally huge sports fans, it has been equally interesting to delve into the health technology space and unpack the nuanced differences in the problems and solutions across both. Whilst we have shared three of our learnings above, there are many more that we hope to share in the near future.
If you are a founder in sport or health, please feel free to reach out for a conversation.
At XT Ventures, our ethos of working is centred around collaboration with founders, investors and thought leaders. We would love to connect and work together towards growing Sport & Health in Australia and globally.
---
Image credit: www.byteant.com

Written by: Amar Kashyap (Investment Associate at XT Ventures)

ABOUT XT VENTURES
XT Ventures is an Australian headquartered global investment firm with a mission to support exceptional founders and their companies operating at the intersection of #SportTech and #HealthTech. Our first Fund, the High-Performance Fund 1, is conditionally registered as an Early-Stage Venture Capital Partnership (ESVCLP) and is focussed on investing in a diversified portfolio of high tech, high growth start-ups with a capacity to disrupt existing businesses in the sectors of sport, fitness, wellness and digital health.
---
---